Shanghai hongjin ultrasonic electronic equipment factory is manufacture geogrid production line equipment is determined by more than one combination of ultrasonic plastic welding machine adopts imported PLC control has the following advanced features:
(1)touch-screen display and parameter setting, imported piezoelectric ceramic transducer, the output strength and stability.
(2) color display touch-screen control panel.
(3) all-Chinese menu, with multi-language you set, easy to use.
(4) levels of adjustable mold design, mold fast and easy adjustment.
( 5)the new power amplifier circuit, power is more robust, more durable transducers,
(6) frequency automatic tracking, a variety of parameter settings. High degree of automation in the domestic production of similar products in the leading position.
geogrid production line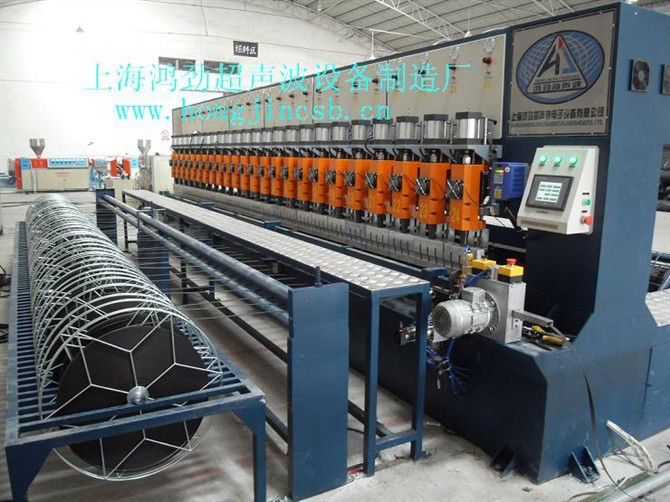 Geogrid production line: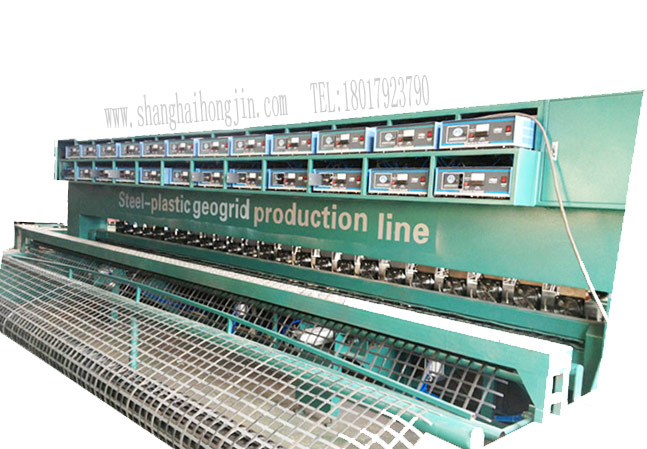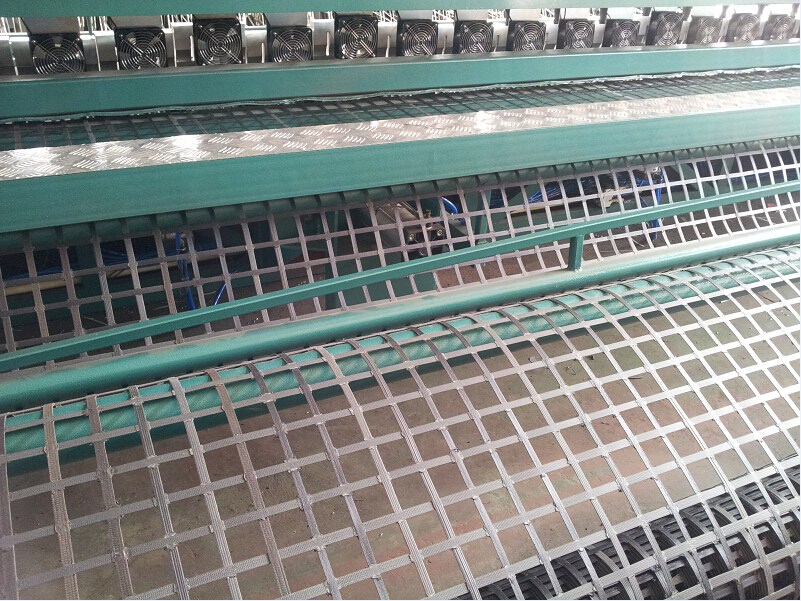 Geogrid welding head station

HJM-12-3

HJM-16-4

HJM-24-6

HJM-32-8

Welding digits

12 unit

16 unit

24 unit

32 unit

Maximum output power

31.2KW

41.6.4KW

62.4KW

83.2KW

Ultrasonic output power

15.6KW

20.8KW

31.2KW

41.6KW

Equipment Dimensions

4.5*1.76*2.46

5.5*1.76*2.46

7.5*1.1.76*2.46

9.5*1.76*2.46

Weight

3.5TONS

4.8TONGS

5.7TONS

7.5TONS

Rated input voltage

AC380V N 50-60HZ

Rated input pressure

0.8~0.10MPa

Air pressure vessel

≥2.5~3.0/min

Air Flow

1.5~2.0M3

2.5~3.0M3

Transverse weld pitch

50mm-80mm-125mm-150mm-200mm--3000

Longitudinal distance between welding points,

50mm-150mm

Geogrid width of the welding machine

3m

4m

6m

8m

24 hours a day production

3500SQM

4500 SQM

6500SQM

8500SQM
Geogrid extrusion line: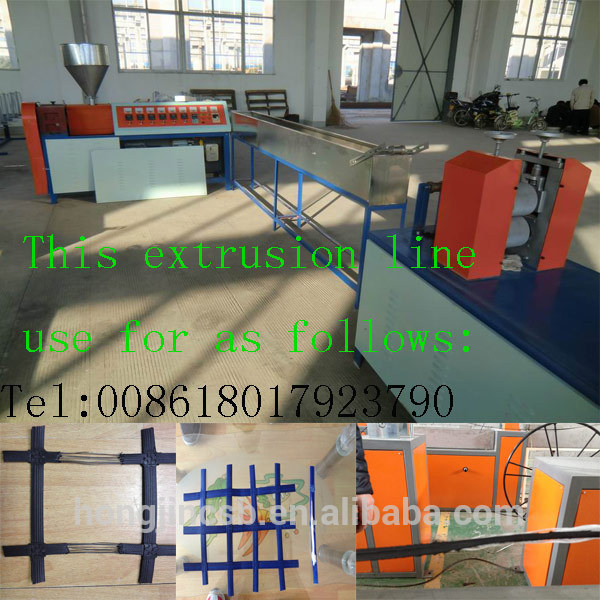 products use for:
(1)Road surface reinforcement of road,railway and airport road;
(2)Maintenance,reconstruction and widening of old road surface(asphaltum road or cement concrete road).
(3)Reinforcement of soft soil roadbed,irrigation channels and water dams.