Shanghai hongjin mainly produce all kinds of manual spot welding machine,automatic portable spot welding machine,spot welding machine,ultrasonic plastic welding machine,spin welding machine,geocell production line and geogrid production line and so on.
Portable spot welding machine Specifications:

1. Model: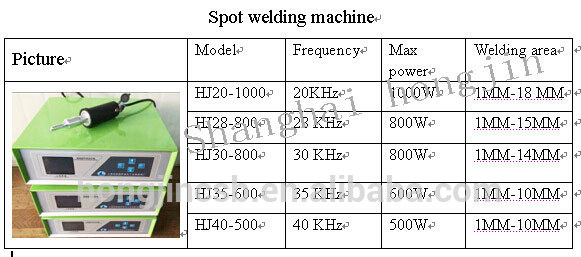 picture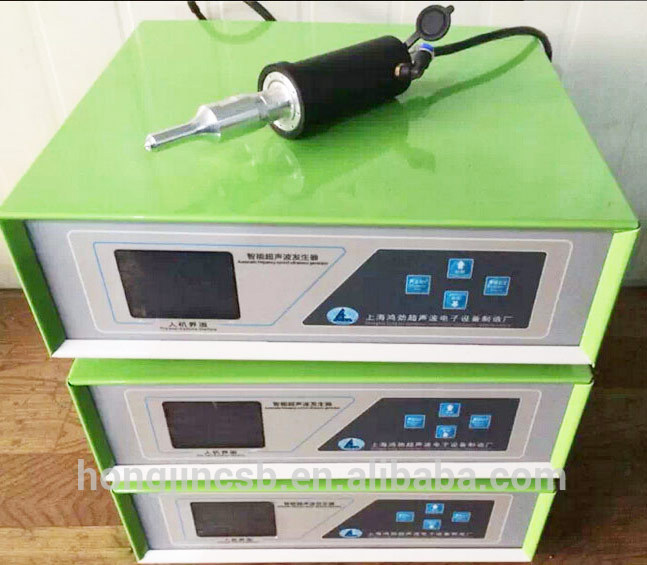 This model not only use for small spot size,but also use for big spot size.AUTOMATIC TRACKING FREQUENCY
Kindly remind :the gun can be changed depends on your requirements
portable spot welding machine Transducer picture: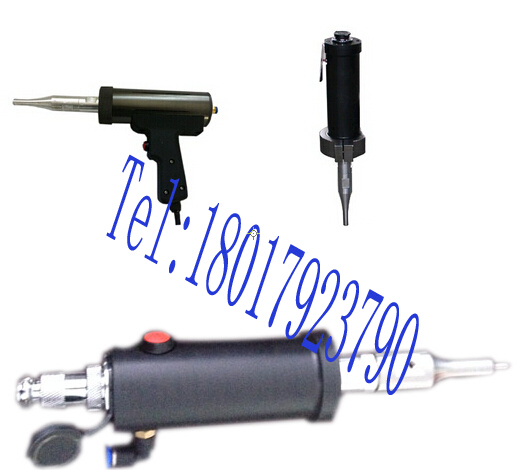 Portable spot welding machine horn design:



1. Apply to garment,shoes,adorn article>function:
2. Additional equipment: intelligent put his hand, Frame.
3. Overload protection device, FET output part, mould frequency automatic chase.
4. Portable design, the light, easy to carry, does not occupy a space, easy to operate.
5. Can be used independently, the more can cooperate with automatic interface device.
6. High-tech design, processing speed faster than the old model 5 times, increase production capacity.
Portable spot welding machine characteristics:
1. The portable design, the light, easy to carry, does not occupy a space, convenient operation.
2. The machine can through the ultrasonic make beads fixed to the material, immediately applicable to garment/shoes/adorn article on the drilling, drilling point for work efficiency is more than twice as many as in traditional homework, can complete 40 grain/minutes, especially suitable for the use of hits the version.
3. NTK voltage transducer, output strong stability; Hand type transducer to exchange with vacuum suction nozzle, operating extremely flexible, widely used in riveting, spot welding, embossing, hammer bead plastic technology, etc.
4. Beautiful shape, controlled by microcomputer, electronic tuning, frequency LCD display, continuous adjustable power, simple operation, the welding time short, even heating, can make the hot influence to a minimum, accurate, intuitive, convenient, stable, reliable, the use of safe.
5. Welding welding points with the same color, welding surface firmly, high strength, environmental protection, etc. After welding is complete surface cleaning, beautiful.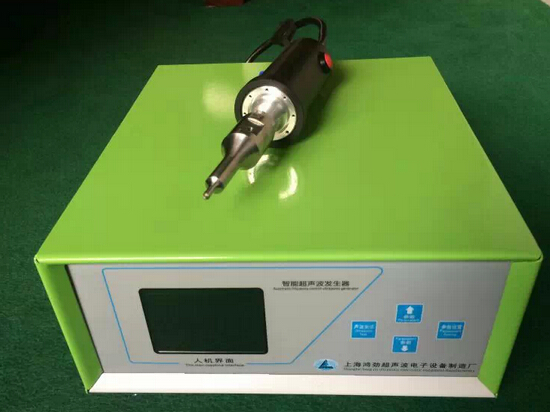 Portable spot welding machine Application range:
1, plastic toys, water cannons and aquatic animals kind of game, children's dolls, SuZhi gifts, etc.
2, electronic products: the recording, the tape box and core wheel, disk shell, mobile phone panels and rectifier transformer, switch socket, remote control, electronic mosquito swatter, imitation pseudo cap, etc.
3, household appliances, electric clock, electricity ChuiGuShou hair dryers, steam iron water tank, electric pot of gas, including computer, etc.
4, stationery commodity: writing case, aquatic animals, folder ZhongFeng ruler and shell, pen holder, cosmetic box shell, toothpaste tube seals the tail, make up lens, temperature lighter, flavor and bottles sealed containers.
5, automobile, motorcycle, battery, the former corner lamp, lamp, after instruments, reflector, etc.
6, sports industry applications: table tennis, table tennis shoot, badminton racquet, golf clubs, a billiard table tennis racket, drum machine is running, skip rope handle step machine, running machine parts, TiaoXiang, gymnastics pad, boxing gloves, boxing sandbags, sanda equipment maintenance, path ShiYiPai, X exhibition frames and other sports equipment widely used in ultrasonic plastic welding machine for plastic point welding, etc.
Contact :Diana zhang
Skype:wangze_hong
Mobile:+86-18017923790
QQ:785378527